We offer a great price with the best delivery service 7 days a week.
Mr Oil, based in Adamstown, Enniscorthy, Co Wexford is the brain child of the Mooney family from Adamstown Enniscorthy Co Wexford. Although Mr Oil only commenced trading in January 2010, there is numberous years of experience in the oil business.  Ciaran Mooney founded and ran Mooney Oil, Adamstown.  Tom Mooney Adamstown and Gertie Mooney Adamstown former employees of Mooney Oil are the Directors of Mr Oil.  Tom is a keen farmer and a GAA follower, Gertie is a keen gardener and a member of the local ICA.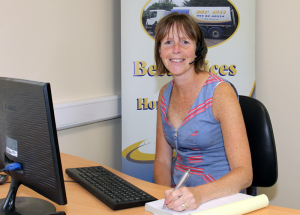 Mr Oil operate a 7 day delivery service in Wexford and Carlow to all towns New Ross, Enniscorthy, Gorey, Rosslare, Wexford, Ballon, Fenagh, Tullow, their hinterlands and surrounding areas.  Mr Oil has the keenest prices when it comes to home heating oil and has a company policy to be the cheapest home heating oil supplier.  The Mr Oil motto is best price heating oil, keenest prices offering prompt same day/next day delivery.
If you are unsure whether its Kerosene, Home Heating Oil or MGO that you use for your home heating oil, our drivers will help you out, by checking before they fill your tank.  If you forgot to check your oil level, and your tank has ran out completely, you may need to have to bleed your burner.  If you need your boiler service we would be happy to recommend reliable boiler servicers.
If you are thinking about installing home heating oil, pick up the phone and give us a call, we will answer your queries on oil tanks and tank gauges.  Mr Oil carrys a selection of oil tanks, ranging in shape and size, which can be delivered to your door.  When your installation is complete, we will work with your plumber to arrange a suitable delivery time, for him to test your new oil heating.  Same quantities can be delivered for testing purposes.
Marker Gas Oil / Agricultural Oil / Tractor Diesel / MGO Whether it's agricultural or commercial diesel you need, Mr Oil has the keenest prices.  We not only offer the keenest prices but the prompt service to go along with it, so pick up the phone and give us a call, we will be happy to quote you.  We also carry a large range of oil lubricants for your machinery.